Little Ray of Giving.
Every Christmas Ray White Kumeu helps kiwi families to have the Christmas they deserve.
With the help of our community, we will be collecting Christmas gifts for those less fortunate. If you want to be a part of it just drop a new gift under our tree in our office between the 1st and 20th of December.
With the help of the Auckland City Mission, we will insure they are distributed to families that need that extra bit of care this Christmas.Thanks to all those that assist us with this program.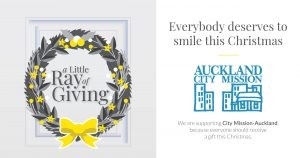 Kumeu Christmas parade.
Always great entertainment. The beginning of December each year. If you haven't been you are missing out.
The Kumeu Community Garden
is a not-for-profit community project being created by a small group of local residents who have a vision to create a wonderful space for locals to garden, grow vegetables and learn about sustainable living.
They would love for you to join them on the next planting and working bee day, These are held on the first Sunday of every month 2-3.30 p.m. Everyone is welcome to join in.
More information checkout:
Facebook – or email kumeucommunitygarden@gmail.com
Or – you can donate givealittle.co.nz/cause/Kumeu-community-garden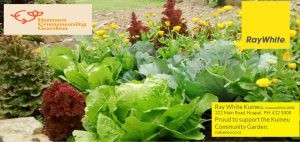 Nominate your local hero of our community.
Every month we select someone who does that bit extra in our neighborhood.
They can be any age and the nomination can be for any type of extra effort that you think they deserve recognition for.
Use the email link here to send us your nomination's phone number and or email address. Include a description of why you think your nomination should be selected and send it to us at kumeu.nz@raywhite.com – enter your nomination here.
The monthly winner will receive a $150 gift card from either New World or Mitre10,
Or we will donate $150 to their favourite charity. If your nominee does not win this month, you can resubmit again next month.
We love recognizing people who contribute to our neighborhood. So thanks for your input.